I am proud to be part of Compass Wellness Center.
While a good part of my work involves lactation home visits to support new parents, I also see clients in my beautiful office at Compass Wellness Center. One of the things I love about being part of Compass is the fabulous women I get to collaborate with in support of local families. 
Lisa De Sousa, LMT, CLD(CBI)
Lisa De Sousa, LMT, CLD(CBI) provides several different types of massage therapy to a vast array of clients. She provides individualized and personalized care. She provides therapeutic massage, prenatal massage, Cesarean, VBAC and Scar Tissue massage, labor stimulation massage, and postpartum massage. During your first visit you will have an in depth conversation with Lisa about your needs and she will customize the session to help you achieve your goals for the session as well as long term.  Babies are welcome to accompany mom to appointments in the office and can even join mom on the table for breastfeeding with mom in a side-lying position. Home and hospital visits are available as well. Lisa is the owner of Compass Wellness Center and also a member of Birth Tribe doulas. She is expecting her own little bundle of joy in the beginning of 2019 so is not currently accepting new primary doula clients until summer of 2019. Learn more at http://compasswc.com.
Sara Crandall is an incredibly talented family photographer . She works out of Compass Wellness Center as her meeting place with clients for consultations and to view proofs and products. Check out her portfolio at www.sarazinnphotography.com.
Sweet Horizons Massage & Doula
Katilin Gee graduated from Connecticut Center of Massage Therapy in 2011. Her Sweet Horizons Massage Therapy practice focuses on the mind body connecting and working with pre and postnatal clients. She is also one of the Birth Tribe doulas and provides pregnancy and birth support services throughout Connecticut. Visit her website at www.therapeuticharmonyllc.com/.
Loving Hands Chiropractic
Dr. Jenn calls Compass Wellness Center home on Tuesdays seeing patients of all ages, with a variety of health conditions. She treats the pregnant mom, throughout her pregnancy, and pediatric patients. Their special interests include tongue tie and its impact on both breastfeeding and oral cavity development. Treatments may include myofascial release, craniosacral therapy among others. Dr. Jenn earner her Diplomate in Chiropractic Clinical Pediatrics in 2017. She has been working with breastfeeding infants and mothers since she herself became a mother in 2005. Dr. Jenn is also trained in Webster Technique for assisting turning breech babies. Visit Dr. Jenn at www.lovinghandschiro.com.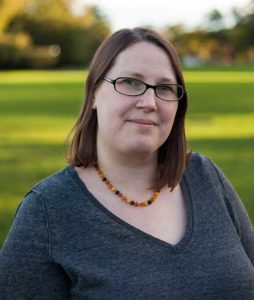 Shop local! Located right inside the Compass Wellness Center building in New Britain, Bean Tree Baby is Connecticut's source for baby carriers and cloth diapers. Store owner Clover Heske is a professional babywearing educator and cloth diapering expert who is passionate about supporting families. In addition to offering a hands on shopping experience, Clover also teaches monthly educational workshops and classes for expectant and new parents to get help and information about babywearing and cloth diapering. If you need help choosing or using a baby carrier or are looking to get started with cloth diapers, check out what Bean Tree Baby has to offer! Visit Bean Tree Baby at www.beantreebaby.com.
The homebirth midwifery team of Sera Gadbois and Sarah Oster of Primal Roots Midwifery serve all of Connecticut as well as western Rhode Island and southwest Massachusetts. Their clients come to them for exceptional prenatal and postpartum care as well as their uninterrupted physiological approach to childbirth. Visit them at www.primalrootsmidwifery.com.